When fall is in the air we tend to spend more time indoors with our family and friends, so it natural for us to want to update our home decor for the autumn season.
These easy fall decorating ideas help you transform your home instantly and give it a new fall look – on a budget!
1. Fall Doormats To Welcome Guests
A simple Fall decor idea is a pumpkin display next to your front door or on the porch steps. Use real or realistic-looking fake pumpkins.
Fall doormats welcome guests and keep the rest of the house clean! Pumpkins and rich-colored autumn leaves are always popular.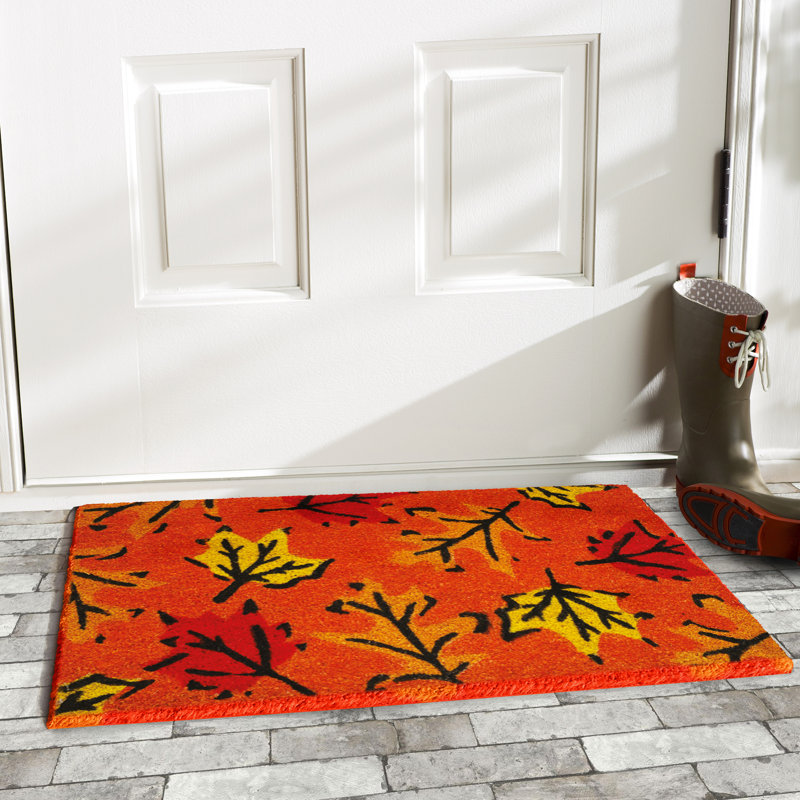 Fall Leaves DoormatBuy Now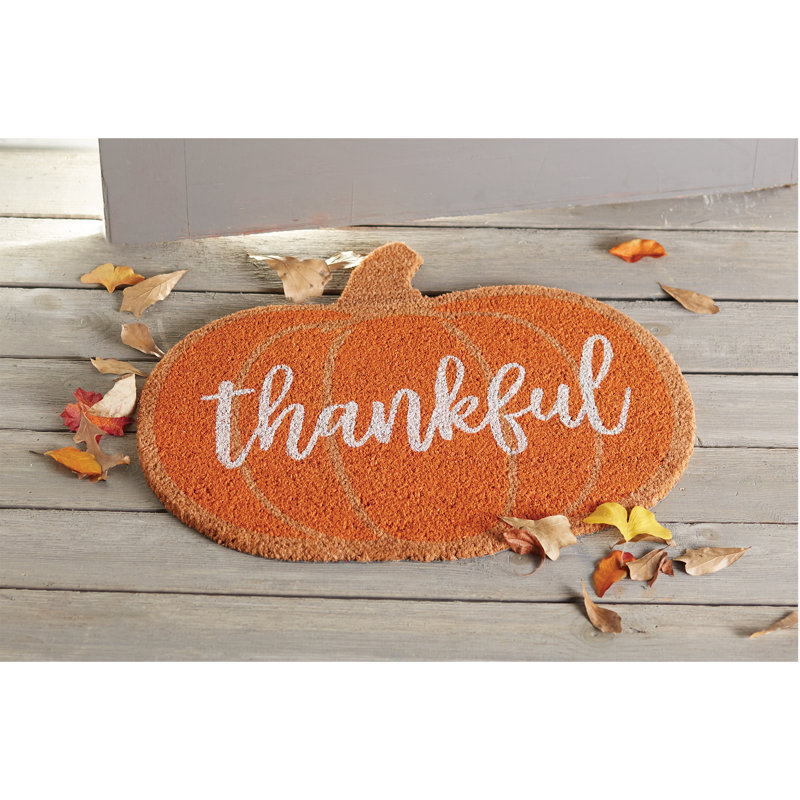 Pumpkin Thanksgiving Fall DoormatBuy Now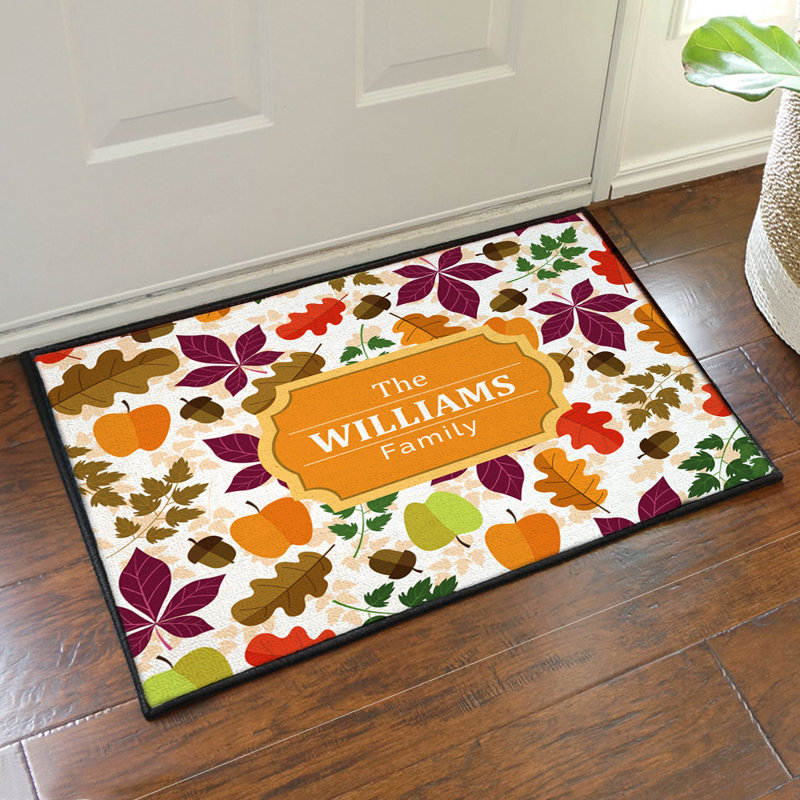 Fall Woods DoormatBuy Now
2. Fall Blankets To Warm Up Your Rooms
On your bed and sofa, or on a window seat, add a warm blanket in a fall color that coordinates with your decor (think warm oranges, reds, plums, browns, greens or deep gold tones). This is both practical and beautiful-adding a new color to an often-used living space creates an instant update.
If you are changing your entire bedding for the season, consider changing your bed skirt, too.
Tache 50×60 Fall Farmhouse Super Soft Plaid Patchwork Throw Blanket
Finely Stitched Quilt Throw Blanket Plaid Pattern Dark Yellow Gold Red
Luxury Wool Blanket Cozy Fall and Winter Days –Burgandy Tartan Plaid
3. Fall Throw Pillows
This might be the easiest update you can make to change any room. And great if you're on a tight budget.
Add new seasonally inspired pillows to every sofa, bed, chair, chaise, window seat and kitchen bench to bring a new punch to your spaces. If you think about this change year-round you can shop for pillows you love throughout the year.
You can also have custom pillow covers made for each season and simply switch those out as you please.
Maple Leaves Throw Pillow Covers
Pillow Cover Fall Bike
Pumpkin Time Throw Pillow Case
4. Swap out accessories
Like any great outfit, our rooms have accessories, too. Consider changing out a few for the season (not necessarily to fall-themed decor), with items you love, but might be storing away because don't have room to showcase year-round.
Swap out accessories on your bookcases, coffee tables and sofa tables to create an instant new look.
If you have a large art collection, consider changing out the main art in your rooms so you can enjoy your often-seen pieces.
5. Lampshades
Lampshades and picture frame mats are often overlooked when updating for the season, but changing them is an easy and effective way to change a room.
Whether it is lampshades on your overhead lighting fixture or the lampshades in your family room, add a new, colorful shade to create a different feeling in the room.
Think of rich autumn colors like burgundy, brown, yellow gold, and orange.
If your picture frame mats are white/cream consider adding a mat with color to add a pop to your pictures. Use the same color on all mats to unify your photos.
6. Fall Window Treatments
The view out of your windows changes with the season, so couldn't your window treatments change, too? If you have curtain panels consider changing them to more seasonal color, whether retail or custom. You may also want to consider thermal panels that can help keep the cold out as the temperature drops.
If you have blinds or roman shades you can do the same thing-update them with warmer, fall colors, or in either case, update an existing valance on your windows.
Fall Leaves Window Curtains
Fall Colors Shower Curtain
Leaf Fall Window Valance
7. Sofa Covers and Rugs
If your upholstered furniture has slipcovers, consider changing those out for the season. Look out below and add an area rug, or change the ones you already have, and you instantly add warmth and update your seating areas.
Autumn Bliss Rug
Autumn Leaves Area Rug
Autumn Maple Tree Rug
8. Fall Kitchen Decor
Don't forget the heart of most homes: the kitchen. Stews aren't the only thing that can warm up your kitchen on a chilly day!
Add new dishtowels, table cloths, table runners, and even dishes, to give your fall cooking an instant update.
Elegant Thanksgiving Table Runner
Harvest Plaid Table Runner
Cotton Table Runner, Rustic Leaves
9. Change your color without painting
Painting every season is crazy and a bit unrealistic for most people, but there is a way to add different colors to your rooms each season by adding color to the back of your bookcases through removable panels.
If you have bookcases in your home you can add colorful panels to the back of the cases, behind the accessories and books. Simply cover a foam core board with paint or fabric and position it firmly against the inside back of your bookcase-instant color update.
10. Autumn Wreaths
Nothing sets the tone for a fall home like a decorative wreath. Save yourself the headache of trying to make your own by purchasing a pre-made wreath online. These wreaths have come a long way in recent years and will add autumn beauty to your front door quickly.
If you only add one piece of seasonal décor, this would be the one to invest in for the most impact. Hanging wreaths has never been easier with the new inexpensive wreath hangers available at most craft stores.
Autumn Door Wreath
18″ Full Autumn Wreath
Fall Cotton Fields Wreath
Pumpkin Harvest Wreath
Fall Decorative Wreath
Berry and Autumn Leaves Wreath
11. Autumn Mantle
An easy way to add a fall touch to your home is to accent the fireplace mantle. Mantles are the perfect staging for seasonal displays.
Drape an autumn garland for a quick fix or arrange harvest-themed decorations such as pumpkins and gourds for a colorful focal point. Just adding a few items will give a fall theme to any room.
Fall Maple Leaf Garland
Autumn Leaf Garland
Autumn Garland
12. Flowers!
Last, but definitely NOT least, is updating your rooms with fall flowers. Fresh flowers add life to any room, but by bringing in fall bouquets you are bringing the season indoors in new ways with every new bunch of flowers.
Don't forget your bathrooms and entryways, where a small group of flowers can go a long way.